Meet Danielle, owner and founder of omhaven and the inspiration behind the positive vibes flowing through this community each and every day. Danielle is deeply passionate about inspiring and empowering people to change the way they think about their lives, their health, and their futures. She wants you to know that you can feel amazing, live in a state of abundance, and create anything you wish for your life.
Danielle's Journey to the mat started 15 years ago with a serious and chronic illness and 2 car accidents. Its hard for her to admit now, but it took two years of convincing before she would even try yoga. What started as an hour long class of sitting in childs pose (completely frustrated with her body and situation) has turned into a vibrant practice she can't live with out. Yoga quickly became part of her solution to pain management, shifted into a work out routine, and has slowly become a spiritual and whole hearted practice built to feed the mind, body, and soul. She's an ERYT 500, yoga certified in hatha and vinyasa flow for all levels, certified in mindful yoga for trauma and addiciton, barre certified, personal nutrition certified, and most importantly she's got a fire in her heart and a vision in her brain of changing the world ;-) Come see for yourself, she's on fire!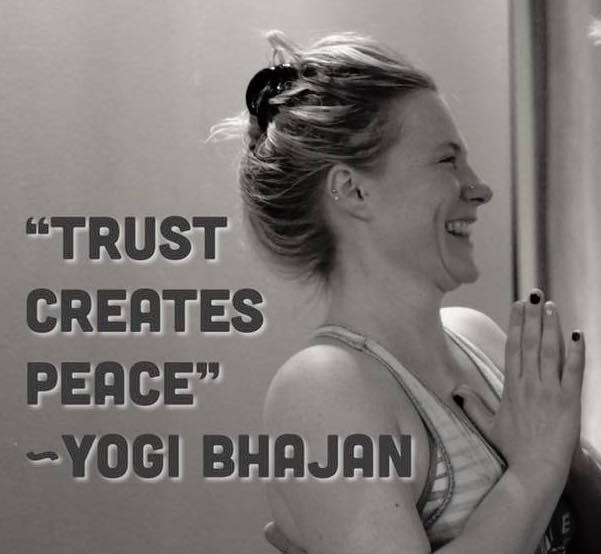 Meet Joey! She is a successful psychologist running a successful practice and traveling teacher trainer to boot! She loves to help her students embrace more gratitude, love their bodies, and feel their emotions. Her priority as a teacher is to ensure that each of her students feels safe to connect to their body, spirit and physical practice. She treats and holds space for student to identify and embrace their full potential self, while practicing with breath, integrity and postural alignment and connection to feeling. She encourages student to "go inside" and travel their own personal terrain, in a way that is compassionate, kind and struggle free.
I was first drawn to yoga to help with my chronic back pain, and continued to practice when it proved just as helpful for my chronic perfectionism.
With a background as both a gymnast and a mental health therapist, I see yoga as a holistic practice for physical, mental, and spiritual health. I completed my 200-hour teacher training in Portland, Oregon, and my 85-hour prenatal yoga training in Boulder, CO. Through these experiences, I learned to embrace yoga as a practice for all people, regardless of background, physical fitness, skill level, age, or philosophical beliefs.
With professional experience in mental health, and personal experience with sport injuries, I am especially sensitive to physical injuries, trauma histories, and emotional responses that may arise during practice.
During my classes and workshops, you can expect a physical challenge, safe alternatives for all students, witty humor (that at least I think is funny), and an authentic sense of compassion for every student. Oh, and frequent references to my puppy, Huckleberry Finn, who inspires a surprising number of my class themes...